A very important study was recently published in European Journal of Dermatology. A group of Russian researchers reported the results of the use of Neodymium laser radiation (Nd:YAG 1064 nm) for the treatment of facial carcinoma. They followed the treatment of 2,837 patients with 3,001 histologically confirmed facial skin carcinoma lesions of stages T1-2N0M0: 2,743 primary basal cell carcinomas (BCC), 172 recurrent limited basal cell carcinomas (RLBCC), and 86 primary squamous cells carcinomas (SCC).
Comments Off
Filed under: LT | skin cancer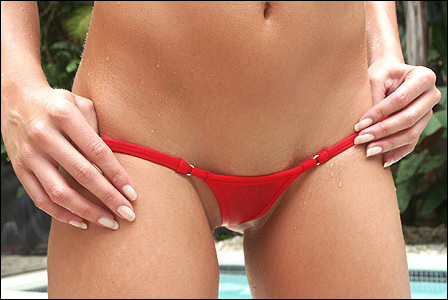 Do you think a Brazilian can be a deal-breaker in a sexual relationship?
Things have changed in the genital grooming department, and some people feel that we have porn to thank for it. Sheila Jeffreys, the author of Beauty and Misogyny: Harmful Cultural Practices in the West, puts it bluntly when she says "the main reason women wax their genitals appears to be the desire to please the kind of partners who find the look of pornography and prostitution sexually exciting".
Comments Off
Filed under: LT | hair removal