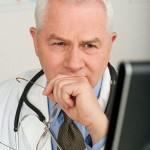 The economy is bad, consumers have no cash for elective procedures and things are not looking up as we all embrace ourselves for a long recession.
Many cosmetic surgeons and aesthetic physicians are thinking about cutting fees.
With big ticket surgeries, such as facelifts, there is no price tag for experience, and aesthetic physicians should consider alternatives to stay competitive, to stay afloat.
Cosmetic practice marketing experts are hesitant to use the term "price reductions," but they're quick to point out that, in today's economy "value" is key, and recommend that cosmetic surgeons find creative ways to retain patients who are shying away from the big ticket procedures — whether by cutting fees, offering alternatives, bundling services, offering volume discounts or providing incentives with coupons. Surgeons who have built their reputations on surgical excellence generally have fees that reflect their expertise and should keep those fees where they are.
Become more competitive on noninvasive procedures, such as injections, fillers, laser treatments and peels.
Botox and injectable dermal fillers may not be the treatment that gives you the most profit, but it is getting people in the door. Instead of doing three areas of Botox for $1,400, make it more competitive and start the first area at $400, the second at $300 and offer a little more sensitivity to volume discounts.
Smart bundling noninvasive procedures to offer a limited-time opportunity to get more value.
An individualized treatment plan with the use of a combination of affordable treatments may retain current customers and acquire new ones. Add value to a procedure, e.g. include lymph drainage massage treatments after liposuction or offer different facials or peels after facial rejuvenation with laser or facelift.
Offer zero-interest financing.
Dentists and LASIK surgeons have long used this financing approach, offered by CareCredit and a few other financial institutions, with success. Cosmetic surgeons' doing their own brand of in-house financing is typically a bad idea as doctors do not have access to the information that a financial institution does, as far as who to approve…how to collect from that patient, etc.
Introduce a new simple procedure to forge long-term patient relationships and create a pipeline of patients.
Glycolic acid peels or a similar low-cost medspa service offering ensure regular "face time" with patients, building loyalty that can pay off once patients feel more fiscally at ease and able to opt for more involved procedures. Staff training and practice costs are minimal, and patients are quickly in and out of the office, so surgeons have nothing to lose and everything to gain.
Satisfied patients.
Customer service and excellent results creates word-of-mouth ripple by many truly satisfied patients. Whatever it takes.