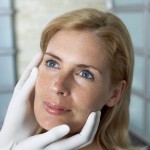 Botox and dermal fillers are household terms these days and people are no longer shy to talk about it. In fact, according to survey statistics released today by the American Society for Aesthetic Plastic Surgery (ASAPS), nearly 9 out of 10 respondents (87 percent) openly discuss their dermal filler treatments with others, and 7 out of 10 (70 percent) receive support from the people they told.
This trend shows that aesthetic injectable treatments continue to evolve into mainstream and widely accepted options for the everyday use. Survey results found that the typical aesthetic injectable patient is a married, working mother between 41-55 years of age with a household income of under $100,000. The survey also found that women receiving aesthetic injectable treatments are health-conscious and philanthropy minded, with the majority incorporating exercise (95 percent) and healthy eating habits (78 percent) into their lives, and many volunteering with charitable organizations that matter to them (32 percent).
In addition, nearly seven out of 10 respondents believe that BOTOX® Cosmetic (72 percent) and hyaluronic acid dermal fillers (65 percent) are important parts of their aesthetic routine. "Most people have great success with BOTOX® Cosmetic and dermal fillers; however, we need to make patients aware that even though injectables are not 'surgery,' their administration is a medical procedure with risks that depend on the training and experience of the clinician, the clinical setting and the technique used," says Laurie Casas, MD involved in the survey.
Hyaluronic acid dermal fillers ranked as the third most popular procedure performed last year. The most common injectable dermal fillers are Restylane, Juvederm, Sculptra, Zyderm and Zyplast, and Bio-Alcamid.
Dermal fillers are being used to reduce or eliminate wrinkles, raise scar depressions, enhance lips, and replace soft-tissue volume loss.
Types of Dermal Fillers
Several classes of dermal fillers are marketed in the United States today. They include:
collagen based fillers (i.e. Zyplast and Cosmoderm),
hyaluronic acid based fillers (i.e. Restylane and Hylaform), and
calcium hydroxyl apatite fillers such as Radiesse.
New promising dermal fillers are in development that will offer superior capabilities in the future.
Autologous (your own) fat is also used as a dermal filler. Your surgeon can take fat from one area (where you do not want it) and inject it into another (where you want it, such as facial wrinkles, or any other area with a loss of volume). This procedure is called lipoinjection or lipografting.
Injection of fillers usually requires the use of either a topical numbing cream or a local injection of numbing medication. Then, using a small needle, the dermal filler is injected into each wrinkle or scar that requires treatment. Some mild burning and stinging is normal and quickly resolves.
The results can last from three months to five years, depending on the filler being used. Collagen provides the shortest duration with effects lasting anywhere from three to six months. Restylane tends to last a bit longer with effects lasting from six months to one year. Radiesse can provide results that last greater than 3 years.
Dermal Fillers and Lasers
These two are very compatible. In fact, if your aesthetic physician is trained and has lasers, he or she can enhance your results dramatically by doing a combination treatment, which may stimulate the growth of new collagen and improve the skin texture. Typically IPL or laser photo rejuvenation (photo facial) is done as a separate procedure. An advanced aesthetic clinic will be able to offer a dermal filler-laser treatment combination in one seating.