Fractional Laser for Hair Loss
Author: admin
5 Jan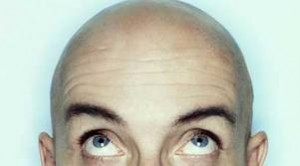 A promising study was published in Dermatologic Surgery this month and previously reported at the 6th World Congress for Hair Research in Australia.
Many trials have been conducted on the management of male pattern hair loss (MPHL). A variety of laser and light sources have been used for the treatment of Alopecia and MPHL. The use of a 1,550-nm fractional erbium-glass laser for this application is new and intriguing.
Following successful trials on mice, the Korean team of researchers conducted a clinical pilot study involving human subjects. Twenty participants were treated over five sessions at 2-week intervals. A fractional photothermolysis laser was used at the energy of 5 mJ and a total density of 300 spots/cm2.
The study showed that the laser treatment induced incremental hair growth. The authors recommend multiple sessions with 2-3 weeks interval in conjunction with classical alopecia regimen.
Incremental? That is very small growth. However, every little bit counts when it comes to growing hair. That's why I believe this new application for fractionated lasers is big news for those practitioners who specialize in hair growth and use multi-modal approach to treatment.