Fresh Idea for a Liposculpture Practice
Author: admin
2 Jun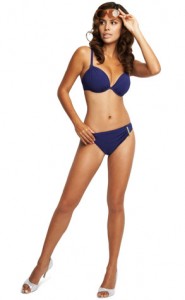 Final Inches Medical Body Shaping Center in California just announced a new marketing idea. That is in addition to picking a cool name. This practice has two locations specializing solely in Laser Liposculpture, a minimally-invasive procedure that permanently eliminates frustrating fat. This lipo sculpture practice recently announced that they are helping their patients get ready for summer with their custom swimsuit giveaway.
"Certain areas of the body are genetically predisposed to store fat, including the waist, stomach, hips, thighs, and arms. This fat can be very difficult to reduce or eliminate through diet and exercise but at FINAL INCHES we remove this stubborn fat permanently, in about an hour," states Anh Ngo, MD, Board Certified Surgeon and Medical Director of FINAL INCHES. "With our Laser Liposculpture procedure, we permanently remove stubborn fat, reshaping our patients' bodies to create a slimmer, sleeker swimsuit-ready body." This lipo practice performs more Laser Liposculpture procedures than any other Southern California practice.
"We couldn't be happier designing custom swimsuits for the lipo sculpture patients," states Jessica Neeper, National Sales Manager of Ginger's Island, one of the swimsuit companies partnered with the practice in this promotion. "Lipo sculpture patients are some of our most enthusiastic customers because they come to us ready to show off their slimmer bodies. It's a real thrill working with them to design custom swimsuits that accentuate their curves and get them ready for the beach."
Qualifying for the free custom swimsuit is simple; patients only need to come in for a consult and have their slimming Laser Liposculpture procedure done before August 31, 2009. After the procedure, patients are then fitted for their free custom swimsuit to show off their new beach-ready body.