Luposuction is 20 Years Old. Laser Lipo is Younger.
Author: Cathy Valenti
1 Jun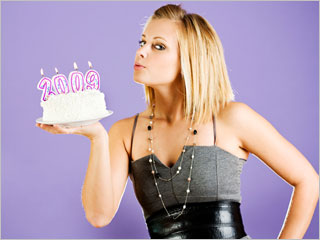 This year marks the twentieth anniversary of the FDA's approval of suction lipoplasty systems, commonly known as liposuction. Although versions of it, like suction-assisted lipectomy, had been recorded in medical literature since the 1970s for non-cosmetic uses such as the removal of fatty tumors, it wasn't until 1989 that it was officially rubber-stamped for aesthetic body contouring.
Lipo means fat. Liposuction is an established and well researched procedure to liquefy and remove (using vacuum suction) stubborn deposits of fat, which are resistand to strenuous exercise and strict diet.
In the last two decades, liposuction's popularity has escalated—it's currently the second most popular surgical cosmetic procedure, according to the American Society for Aesthetic Plastic Surgery (after breast augmentation)—and the same is true of its safety and innovation.
The technology developed over the years has paved the way for versions of liposuction that include ultrasound assisted, laser assisted, and Vaser assisted lipolysis. Laser liposuction is one of the more effective and minimally invasive techniques, which allows physicians to achieve excellent results with topical anesthesia and very minor discomfort for the patient.
Regardless of technique, a certain understanding of body proportions play an enormous role in a successful outcome. If this landmark year is the one in which you choose to undergo liposuction, be sure to choose a board-certified surgeon with extensive experience.