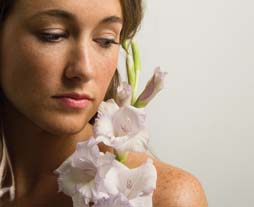 Treatment of pigmentation is a complex subject. Determining the type of lesion will help to establish which laser or light device to use and what parameters to set.
Hyperpigmentation is a broad descriptive term, offering us little information about etiology or pathophysiology of the lesion. Dividing this expansive category into primary versus secondary helps with treatment decision-making and predicting outcome.
Moreover, hyperpigmentation can stem from epidermal, dermal or a combination of these locations. Discrete lesions, such as lentigines, ephelides (primarily epidermal lesions) and nevus of Ito or Ota and decorative tattoos (primarily dermal lesions), show the most favorable response to laser and light-based therapies.
Postinflammatory hyperpigmentation would be the main component of the secondary hyperpigmentations. Melasma can also be considered in this category, as it generally behaves similarly to postinflammatory hyperpigmentation after laser treatments, showing the most unpredictable response to laser and light-based therapies.
Primary pigmented lesions are generally easier to treat than secondary lesions. For localized lesions on the trunk and face, the Q-switched lasers are very successful at removing pigmentation. These include Q-switched ruby (694 nm), Q-switched alexandrite (755 nm) and Q-switched Nd:YAG (both 1,064 nm and 532 nm). For darker skin types, choose the longer-wavelength Q-switched lasers, as their emissions have less absorption by melanin and hence less competition/absorption from normally pigmented skin.
To learn more about the use of IPLs, long-pulsed dye laser (LPDL) and Q-switched lasers for the treatment of solar lentigines, photoaging and flat seborrheic keratosis read The right tool: Lesion type determines which laser, light device is best choice, opinions of Joely Kaufman, M.D., assistant professor of clinical dermatology at the University of Miami Miller School of Medicine and director of lasers for the University of Miami Cosmetic Group, and Vic Narurkar, M.D., the chair of dermatology at California Pacific Medical Center and director and founder, Bay Area Laser Institute, and associate clinical professor of dermatology at University of California Davis School Of Medicine.
Just like Dr. Kaufman and Dr. Narurkar, I believe that there is a potential of further development of "do it at home" lasers:
"It remains to be seen what type of contribution the at-home devices will play in the treatment of pigmentation. The newer devices coming to the market look very promising as both preventive and adjuvant therapeutic options."
Laser lasers and light-based devices for home use cannot be considered as a replacement of medical office treatment, but some of the products in the laser industry pipeline can be used as ancillary tools to enhance the effectiveness of a medical treatment plan.